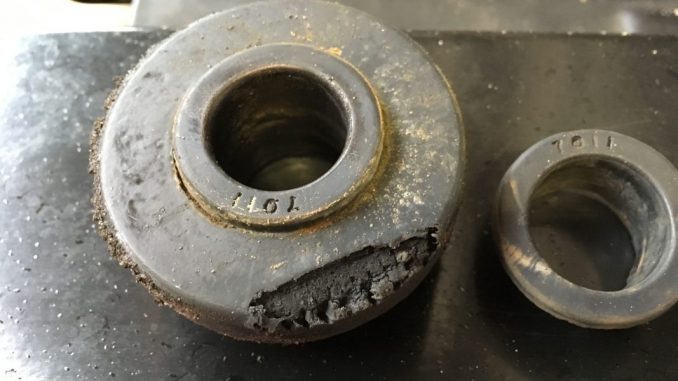 Found out today there was something wrong with the front suspension. The car wandered slightly to right when braking, and highspeed braking result in a heavy vibration.
Suspecting something wrong with the strutrod bushing, I found the passenger-side front strutrod bushing missing. It had torn itself away from behind the large washer.
I also disassembled the other side and noticed that bushing was starting to tear around the center already too.
Since I didn't have new ones laying around, I used a pair of polyurethane front leafspring bushings to create them into strutrod bushings with my lathe.
After mounting every back again with some molycote grease I took the car for a spin around the block. Everything was nice and tight again and the car felt safe again during hard braking.