Daily driver since 2011
Click here to view all the recent updates on the '73 Dart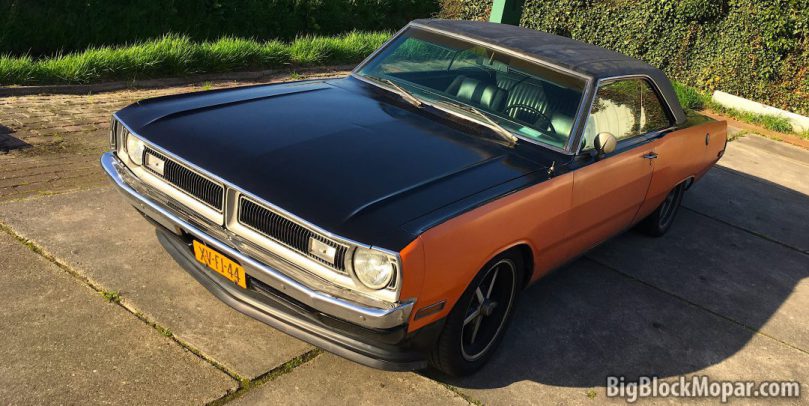 ---
Engine Specs:
– 360ci engine – 11.3:1 compression ratio. (was: 318ci stock (mid '80s roller engine))
– LPG Propane fuel powered with IMPCO 425 carb and 300 vaporiser
– 4-bbl Edelbrock AirGap intake (was: Performer intake)
– Doug's Headers, full dual 2.5″ mandrell bend exhaust with X-pipe and Borla ProXS mufflers
– Lean Burn distributor
– Megasquirt 3 Extra, digitally controlling ignition advance timing map along with a 7-pin HEI module
Drivetrain and Suspension Specs:
– Subframe connectors
– A518 Overdrive Transmission
– 8-3/4″ narrowed C-body rear axle with 3.55:1 gear ratio and Auburn SureGrip Limited slip unit. DrDiff rear axles.
– Poly-urethane bushings everywhere, except for upper control arms which have MOOG offset bushings for added caster
– Just Suspension 1″ torsion bars
– Hellwig anti-swaybar front
– Hotchkis adjustable front shocks
– QA1 adjustable rear shocks
– 17″ 7J Showwheels, model Trashstar
– 225/50/17″ GoodYear tires
– Chrysler 11.75″ C-body discbrake rotors and 2.75″ diameter calipers
ToDo-list:
– LPG vapour fuel injection
– A500 overdrive transmission with lockup install
– Possible upgrade to 1.12″ torsion bars
– and probably much more…
–
–
---
---
---
Recent pics:

---
I bought this 1973 Dodge Dart Swinger with a 1970 Dart frontclip on the 2nd of April 2011.
It was to be my new daily driver. The Dart had been sitting outside in the Dutch-weather for about 5-6 years before so there was a lot of rust needing to be fixed before the Dart could regain a 'dailydriver'-status again.
Technically the car wasn't in that bad shape. The previous owner also had rebuilt the entire front suspension and the drivetrain has been left pretty much as is, besides having the motor and tranny fluids replaced.
Before and after pics: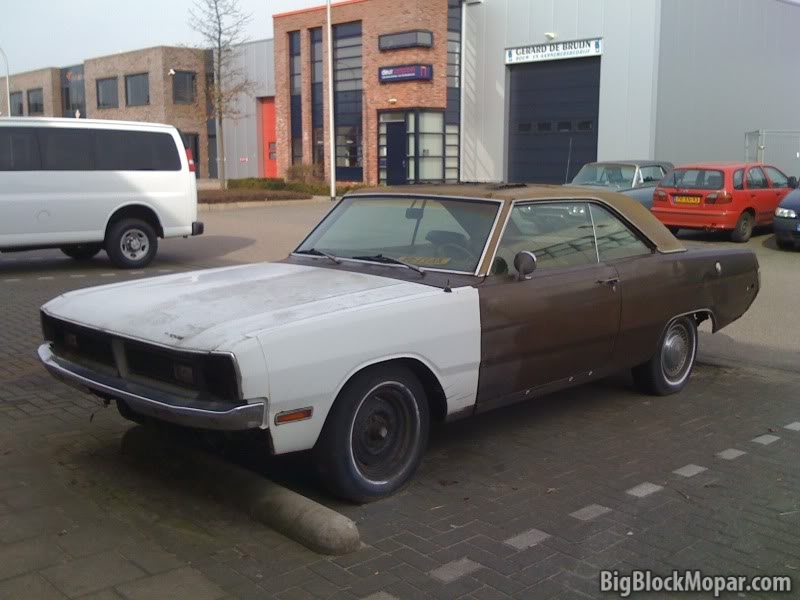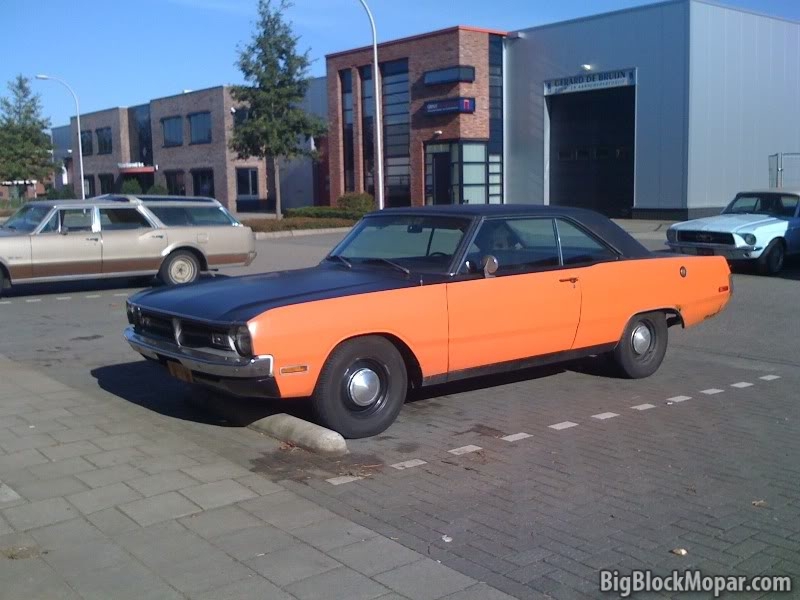 ---