Click here to show all the updates and more indept tech-info about this engine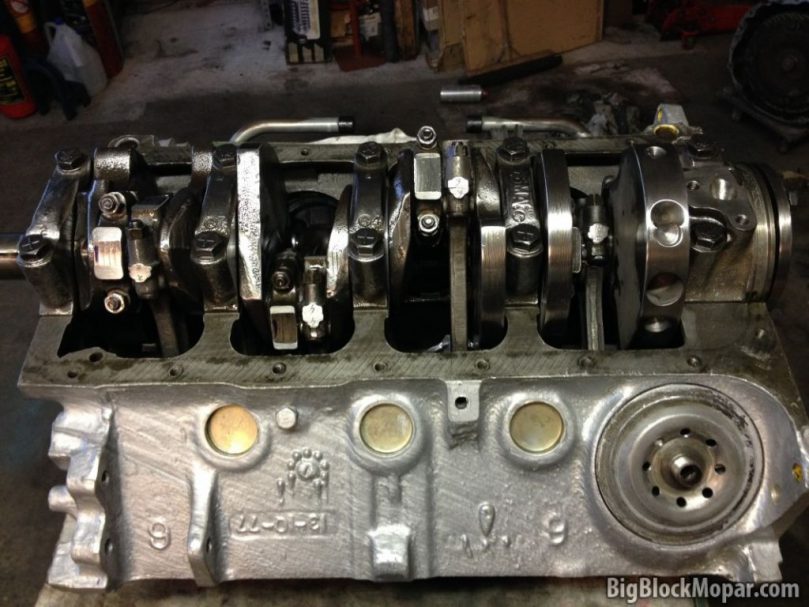 This will be a street-only 360ci engine build for low rpm torque / high efficiency.
The engine will replace the 318ci engine in the '73 Dodge Dart.
Once the engine is running in the Dart, the MegaSquirt ECU will take over the ignition system and LPG propane vapour fuel injection will be installed as well.
Engine specs
– 360ci +0.030″ overbore.
– Stock rotating assembly except for .030″ KB zero-deck pistons. Fully balanced.
– Iron heads, '302' casting (closed chamber). 60-61cc polished chambers and valves.
– Valves have been backcut for added flow.
– Edelbrock AirGap intake
– Tight piston-to-head quench-clearance of around 0.025-0.030″.
– Intended rpm-range: 600-3000rpm. Max. rpm around 5000-6000 rpm.
– Fuel is Propane/LPG (±104 octane).
– CompCams Extreme Energy XE256H, with 1.5 ratio rockers.
Click here to show all the updates and more indept tech-info about this engine