Car parts for sale;
---
Airfilterhousing – 1957-1959 Chrysler/Dodge/Plymouth/Desoto with 2-bbl carb. – €75,-
---
For sale: The mother of all Mopar alternators!
With Mopar-code "426", this is obviously the HEMI of the Big-Ass factory alternators!!!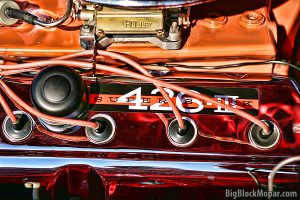 Dual v-belt & Dual Field.
With means this alternator is to able to deliver a mindblowing 100 Amps of power, with 2 fingers up its nose of course!
These powerhouses are also used sometimes to power small towns…
Below example originates from a truly awesome 1977 Dodge Charger. "Charger", as in Battery-charger… get it?!?! 🙂
€50,- includes a personal statement that the current working condition of this bad-boy is unknown to me at the moment!
---
Various Mopar starters – €10,- each
---
Fenderskirts for a 1967/1968 Chrysler – €100,-
Originally from a '68 NewYorker, these fenderskirts will fit both years and models like Newport and the 300.
---
Domainnames for sale
I also have a couple of interesting domainnames for sale for anyone interested:
www.KustomGear.com
www.HighPerformanceGirls.com
---