Update December 2019
For sale: 1965 Chrysler 300 convertible – Asking €25000,-
I've owned this car for many years. It's time to let someone else enjoy it.
The car is located in the Netherlands, just North of Rotterdam.
Specifications:
400ci engine with steel headgaskets and closed chamber '67 '915'-heads. HP exhaust manifolds.
4-bbl Offenhauser 'Dual-Port' intake. 727-auto transmission. 3,23:1 SureGrip rearaxle.
Wheels are 17″ Centerlines (Can be changed/swapped for 15″ wheels if desired).
Tires:
– 235/50-17″ (front)
– 275/50-17″ (rear)
– Power steering
– Power brakes
Front discbrake conversion with new parts from a 1973 Chrysler.
The 400-engine is stock bore, but new camshaft-bearings and slightly better camshaft than stock. Not noticable at idling.
New Timingchain-set.
The car has a dual 2.5″ diameter exhaust with 50-series Flowmaster mufflers.
Convertible rooftop is electrically/hydraulicly operated.
New installed roofvinyl and car's interior upholstery done and installed 1999 in Phoenix, USA.
After this the car was shipped to The Netherlands and painted in Chrysler Light Turquoise blue.
The car is lowered 3″ in the rear with lowering blocks (can easily be undone).
For more information or questions, send me an email '65 Chrysler contact
More pics available at following link;
==============================================
Car parts for sale;
For sale: The mother of all Mopar alternators!
With Mopar-code "426", this is obviously the HEMI of the Big-Ass factory alternators!!!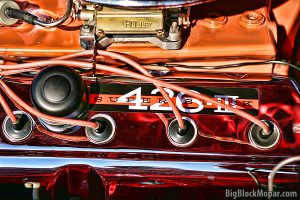 Dual V-belt & Dual Field
Which means this alternator is able to deliver a mindblowing 100 Amps of power, and with 2 fingers up its nose of course! These powerhouses are sometimes used to power small towns…
Below example originates from a truly awesome 1977 Dodge Charger. "Charger", as in Battery-charger… get it?!?! I did! 🙂
€50,- includes a personal statement that the current working condition of this bad-boy is "unknown" to me at the moment!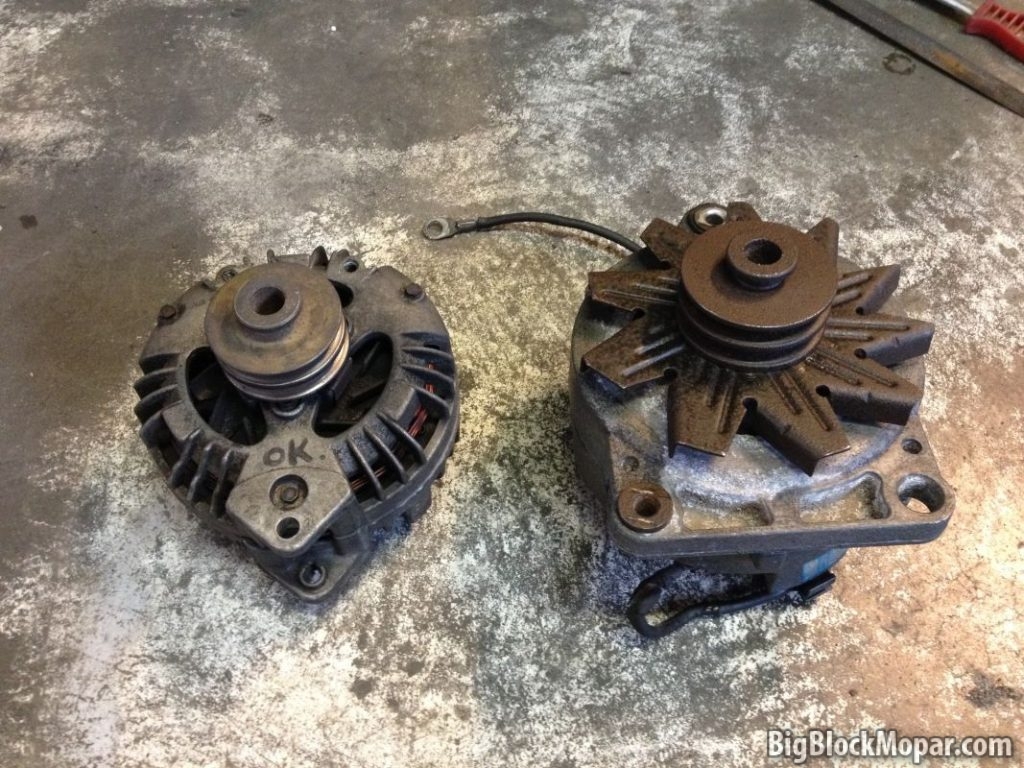 ---
Various original Mopar starters – €10,- each
---
Fenderskirts for a 1967/1968 Chrysler – €100,-
Originally from a '68 NewYorker, these fenderskirts will fit both years and models like Newport and the 300.
---
Domainnames for sale
I also have a couple of interesting domainnames for sale for anyone interested:
www.KustomGear.com
www.HighPerformanceGirls.com
www.SmallBlockMopar.com
---