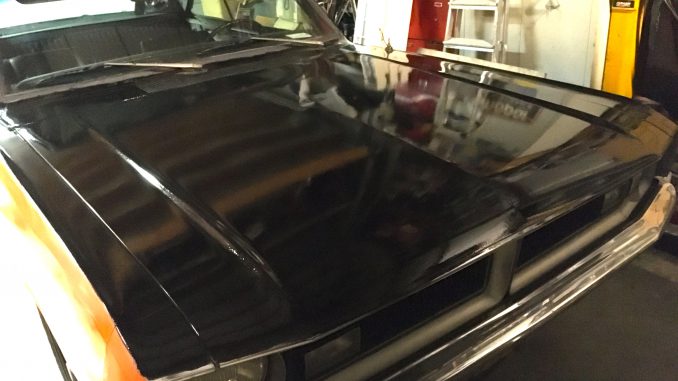 Now the roof was sealed and painted, it was time to paint the rest of the horizontal panels on the car.
The existing dull paint was sanded lightly and degreased thoroughly before a layer of black paint was applied again with a roller.
The next day another layer was applied.