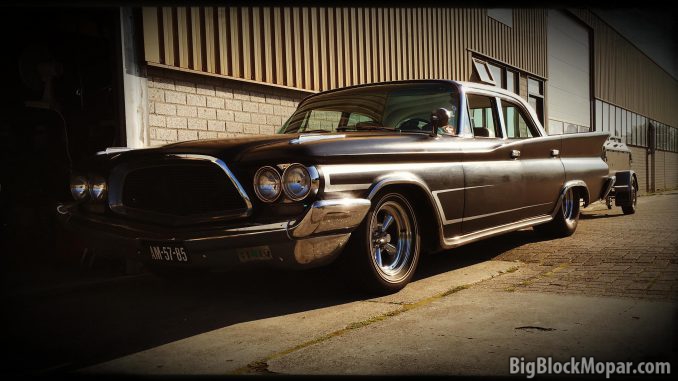 As my regular daily driver, the '73 Dodge Dart, is in the garage for its vinlytop removal and roof-maintainance, I resorted to using my next-best daily driver-candidate, the 1960 Chrysler New Yorker.
So for over 2 weeks already I've been driving the NewYorker around and using it to commute to work as well.
It's mileage however isn't 'superb' at around 11mpg, but given it has a longrammed and solid roller cammed 496ci stroker-engine under the hood, I don't blame it for the smiles it gives me every day 🙂
Tenderfoot-driving is required on wet roads as a little too much throttle during accelerations will break out the rear end.