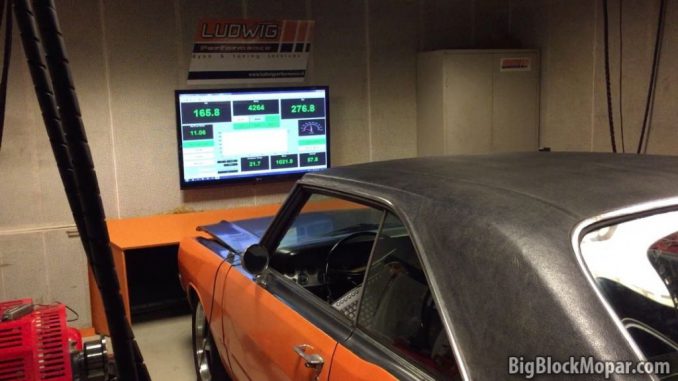 3 years ago I put my car on the dyno at Ludwig Performance to get a horsepower and torque number from the setup at that time.
(Stock 2-bbl carb and intake, convertor and 300A mixer).
The Dart made 145hp on the rear axle at the time (2013-post here).
Now, last monday I put my car on the dyno again, just to find out what the upgrade to a 4-bbl Edelbrock Performance intake, an IMPCO 425 LPG-carb and some more distributor-recurving has led to.
In short, it was 24 horsepower.
The first run netted 158hp, but after leaning out the overly rich max.power valve in the 425, horsepower managed to climb to 169.7 hp.
The video of the last 2 runs of the dyno-session can be seen here;

One other thing different was that I used 5w20 oil in the first Dyno-session 3 years ago, and now I was running a 10w30 + 10w40 mix.
Special thanks to Richard @ Ludwig Performance and Rik from Parts-n-Stuff for shooting some good videoclips of the dyno-session.