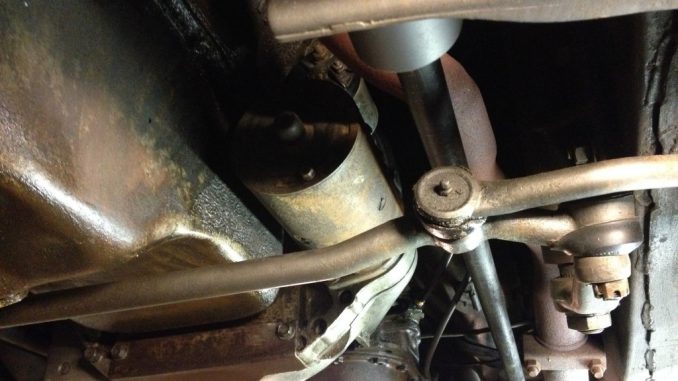 Re-installed a factory style front swaybar on the '57 Chrysler today.
Although the car did not lean excessively in corners without it, the addition of the anti-swaybar still helped noticably with keeping the car more level.
I also swapped starters as the original one was getting tired and was slow to spin the engine especially after a long drive.
The replaced starter, although a used one, was in much better shape and cranks the engine around much quicker again.