In August 2008 I drove the 1960 Chrysler New Yorker 2 hours to the dragstrip in the town of Drachten, located in the North of the Netherlands.
Was a bit curious at what the 496ci stroker engine would do on the strip. Unfortunatly due to a driveshaft balance issue, I couldn't keep the throttle floored the whole quarter mile but had to lift and just maintain speed around the 8th mile.
During the runs I noticed the dragradial tires had slipped a considerable amount on the steel wheels.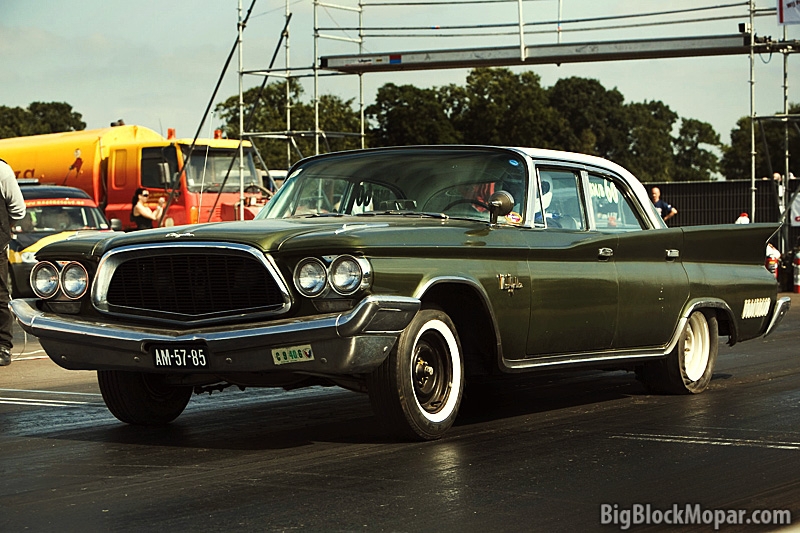 On the dragstrip at the Drachten Goodridge Dutch Finals on August 2008