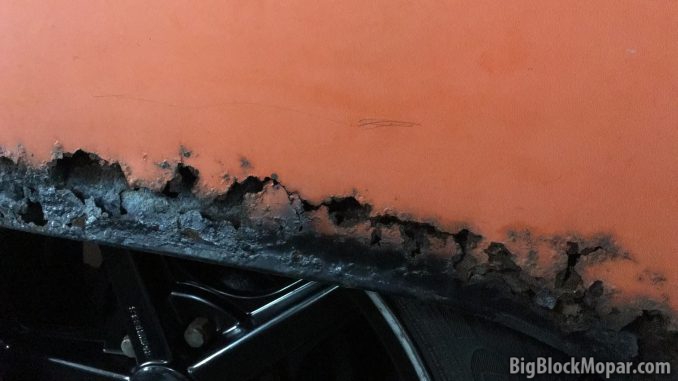 Rust issues on the Dodge Dart's rightrear fender were getting pretty severe since last year, so the time had come to do something about it, as much as I hated it…! The damage was serious enough to weaken the unibody's structure and strength.
I was able to score a nice replacement piece from a good friend of mine recently, so out came the old angle grinder and I started plowing through the rusted mess, looking for 'clean metal'.
After a 'Lot' of pleasant distractions, I finally was able to fit the replacement fender lip into the car.
A few tacks with the welder made sure it was located properly, and more tackwelds were made to fully secure the piece in it's final position.
All that's left now is finish welding the outside and inside, and fix a 'gaping' hole near the front of the inner wheelwell. Then comes smoothing the sheetmetal again for some paint.