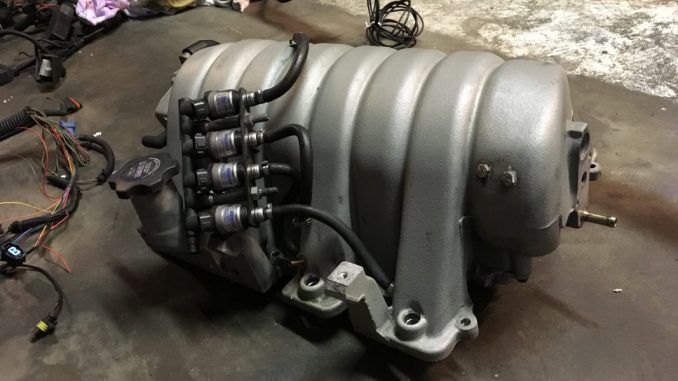 For the 6.1L Hemi engine build I was able to locate a nice 6.1 intake manifold.
My Hemi didn't have one at the time of purchase so I was pleased to find one fairly local in Germany.
Added bonus was that the intake came with a set of 8 Keihin LPG propane injectors. Exactly what I had planned for this Hemi engine.
Along with the intake came a drive-by-wire throttle body (which won't probably be used), a full wiring harness and its original gasoline fuel rail and injector setup.