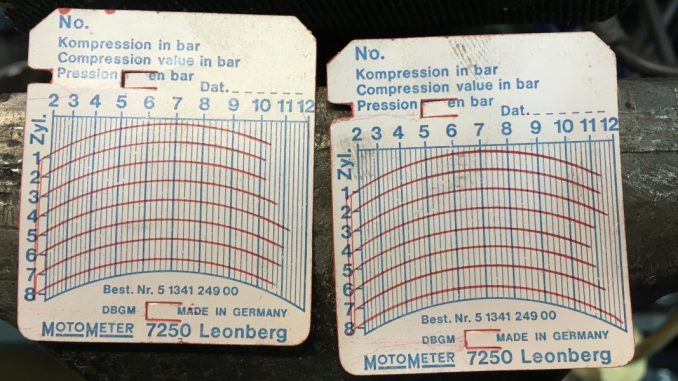 Did a compression test today on the 360. The engine was stone cold, removed the plugs and checked all the cylinders one by one.
I did a second test with the carb wired fully open which I forgot on the first test.
Wanted to do a 'warm' engine test as well but was a little pressed for time.
As can be seen on the cards, holding a (vintage) sturdy angled compression tester firmly against a sparkplughole with one hand while turning and holding the ignition key with the other, makes for some varying numbers over both tests.
I need to fab a screw-in fitting for the tester to be able to get better repeatable readings.
A couple of cylinders made it well into the 11 bar compression pressure (165-174 psi) the second try, which was still on a cold engine.