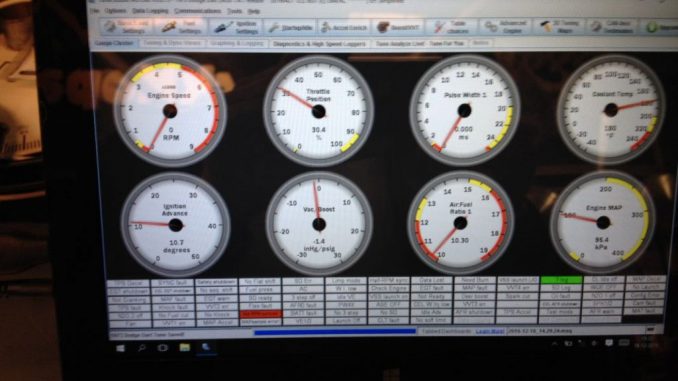 Did some more benchtesting with the MegaSquirt 3 and now a locked out Mopar distributor for a 'trigger-only setup'.
The distributor got mounted on the lathe and wired up to the MS3. Surprisingly enough the signal was good rightaway and I was able to read the lathe's rpm clearly.
I hooked up a large seringe so I could mimick engine vacuum and watch its effect on the still default MS3 ignition advance curve.
Later on I reprogrammed the ignition advance table to what I currently have in my daily driver Dart.
In the clip below, the gauges showing TPS, Coolant temp and AirFuel-ratio weren't connected so they show a default value.
During the test-run you see me checking out some of Tunerstudio's logging functions and do a tooth/trigger test. Just getting myself acquainted with the software.