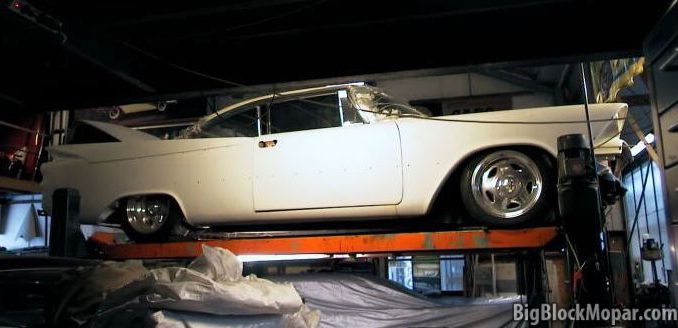 A new project entered the garage recently in the form of a 1959 Dodge Coronet.
I bought the car a year ago in the US but because a lot of it's chrome was still at the chrome platers, shipping took longer than hoped for.
The car came with 17″ wheels from CenterLine with 225/50 and 275/50 Nitto tires front and back. These wheels will be mounted on my '65 Chrysler 300 convertible soon.
The car's exterior looks reasonably straight but eventhough the floors have been 'fixed' by an unexperienced person with a welder, they all need replacing to be done right.