After a 10 month 'journey', my own 'Miss Belvedere' finally arrived at it's new home yesterday.
… or in other words… Another 3 years of work has arrived…
After the car was dropped off, I put some fresh air in the tires and tried to push her inside.
But this was a no-go, especially being on my own here.
'Miss Belvy' was a bit reluctant and had her hind legs digged in so I had to resort to some McGyvering and an electric towingcart to persuade her to go in.
After the docking procedure I digged in myself and started emptying most of the junk inside.
The garage cat also came in to have a look why at all junk was now blocking the fastest route to her fooddish…
The rearseat and hard headliner where a goner, so was the dash-padding which had turned into a hard plastic.
Up till now I've only found one little 'serious' rusthole in the floor, so I guess that's positive news…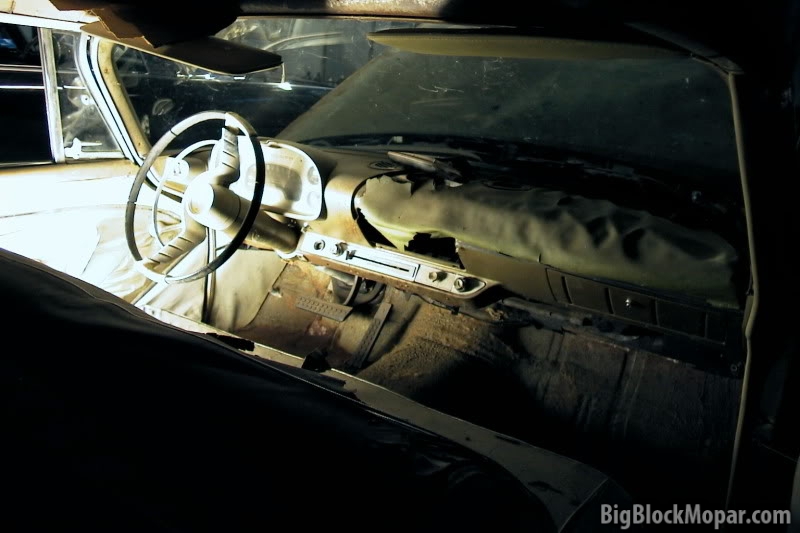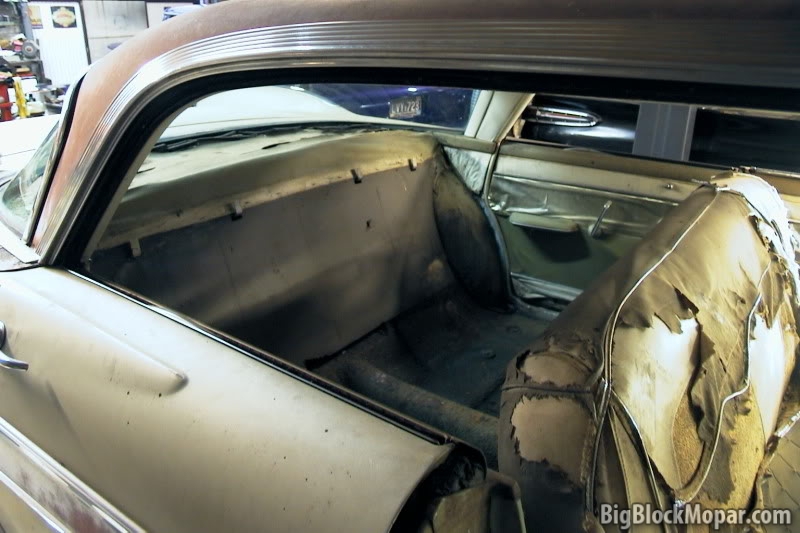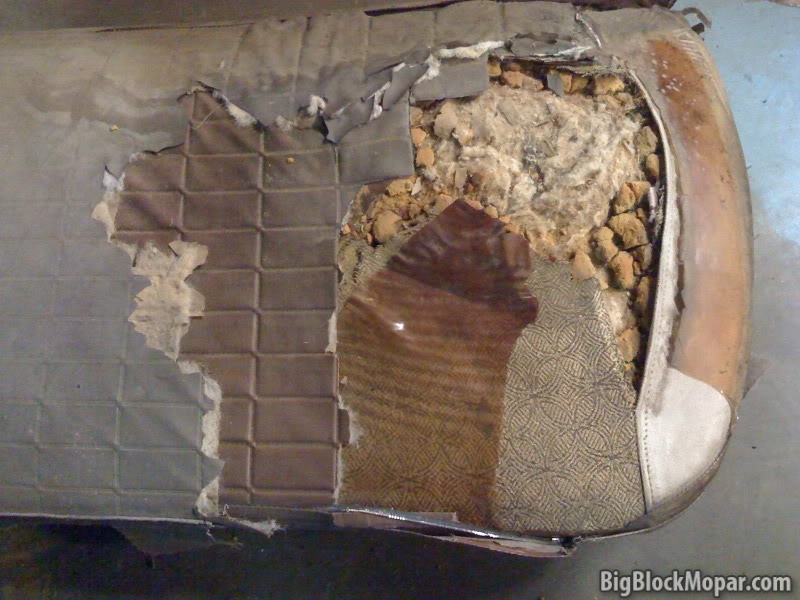 Nice detail on this '57 Plymouth is that the speedometer starts with '57'…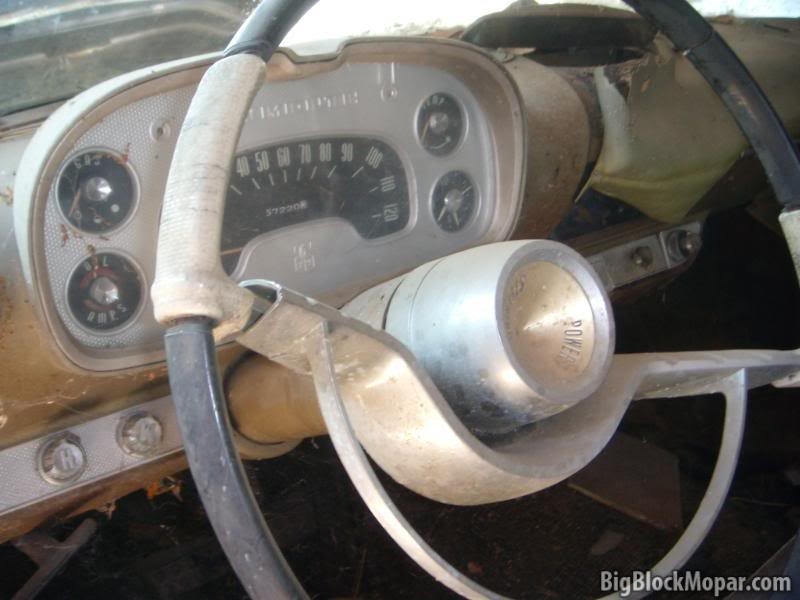 During the next months I'll be dismantling the front of the car and will try to straigthen everything out again so it all will look 'decent' again…
A face only a mother could love… ;o)